6
TOWNEW Self-Sealing & Self-Changing Kitchen Trash Can
Even if you shoot and miss, you'll score with the TOWNEW self-sealing and self-changing kitchen trash can. Well, presuming a major source of disgust and frustration in your life is tying and changing your garbage bags. Or you're like me, and just exceptionally lazy.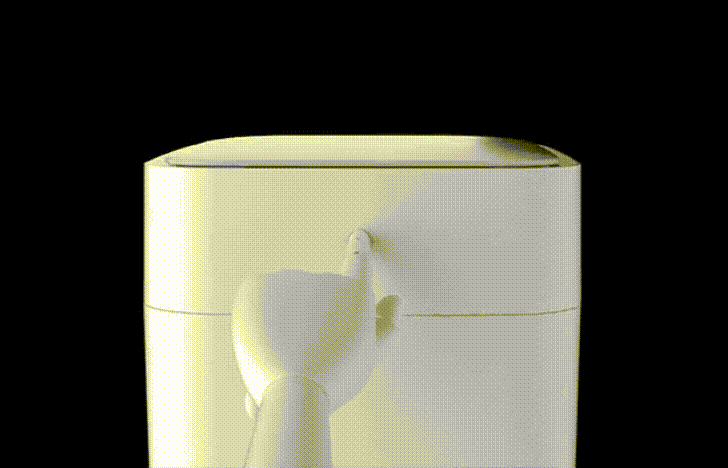 The TOWNEW Trash Can - which I hope makes up for in performance what it lacks in a decent name - has a pair of internal arms that cinch and seal your trash bag, and then, once you've removed it, pull and place a fresh bag from a storage compartment in the can's lid. The TOWNEW has a touch button on the front that activates the process when held down.
Powered by a rechargeable 2000mAh battery, the TOWNEW also has an automatic lid with an infrared sensor that detects and opens for motion up to 35cm away.
The trash can also has an overload feature that detects when the bag is too full, and lifts the whole TWONEW top compartment so it can still seal the bag without spillage.
If you're digging the sound of this self-sealing and self-changing trash can, be forewarned that part of its power comes from its proprietary bag and "ring" system, and you'll have to buy TOWNEW refills when you run out. Each ring lasts about a month.
Muchas danke to Home Crux.
DudeIWantThat.com is reader-supported. When you buy through links on our site, we may earn an affiliate commission. As an Amazon Associate we earn from qualifying purchases. Learn more.
More Products You Might Like