LEGO Vampire GT Supercar Giveaway

LEGO Vampire GT Supercar Giveaway!
LEGO mastermind, and master nice guy, Paul Boratko is donating two of his meticulously crafted LEGO Vampire GT Supercars. The only two, in fact, currently in existence! One car will go to an auction benefiting the Make a Wish Foundation, which will also receive any proceeds Boratko earns from the stellar LEGO creation in the future. The other Vampire GT (in cherry red) is heading to Dude I Want That, and we're giving it away to one lucky visitor drawn at random. And if we can get Paul's car to 10,000 supporters, LEGO will review the car for production so everybody can own one! Entry is quick and painless. Just use the entry form below and follow the instructions. Earn more chances to win by "following" us on Twitter and "sharing" this giveaway with your friends. All can be done from within the entry form.
The key to maximizing your chances of winning is completing all 5 of the options.
*To be eligible you must still be a Facebook Fan and register and support the Vampire GT Supercar by the time of drawing (May 9th, 2012).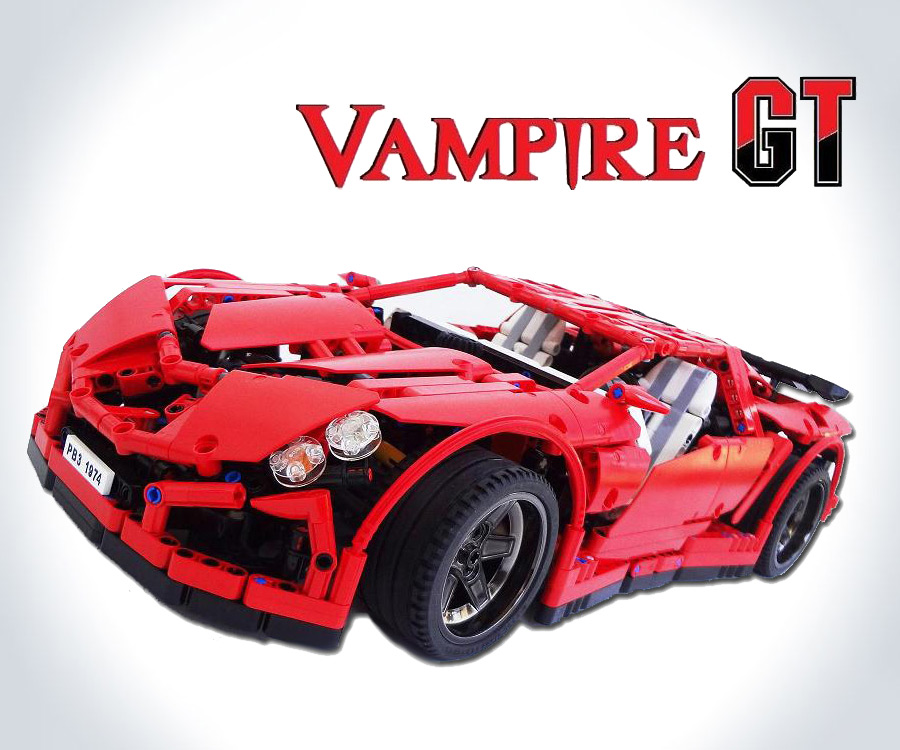 Here's a link to our original listing of the LEGO Vampire GT Supercar that "broke the news" on the Internet!
Like & Follow Dude I Want That
On Facebook:

On Pinterest:

On Twitter:

On Stumbleupon:
Most Viewed Products